Hotel Website Exclusive Privileges For Your Next Visit
Dear Guest,
Thank you for choosing Prudential Hotel and we hope you enjoyed your stay with us.
Serving as a leisurely retreat from this vibrant city, Prudential Hotel aims to provide attentive services to our discerning travelers. Exclusive Privileges are now offered to our honorable guests for room reserving at official website www.prudentialhotel.com .
Privileges Include:
i) 50% off Set Breakfast for guests' according to the booked number of persons stay in room.
ii) Free upgrade from Deluxe City View Room to Executive Room
iii) Free in-room wifi service
iv) Late check-out until 15:00
v) Enjoy free welcome drink and snack at Nest Bar
vi) Enjoy extra 5% discount on room rates for your 4th or above stays in same year
* Privileges are subject to Hotel availability.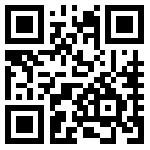 For Reservation
For Accommodations Details, please visit:
http://www.prudentialhotel.com/eng/channel.php?channel=room
We look forward to serving you again in the near future.
The Management
Prudential Hotel